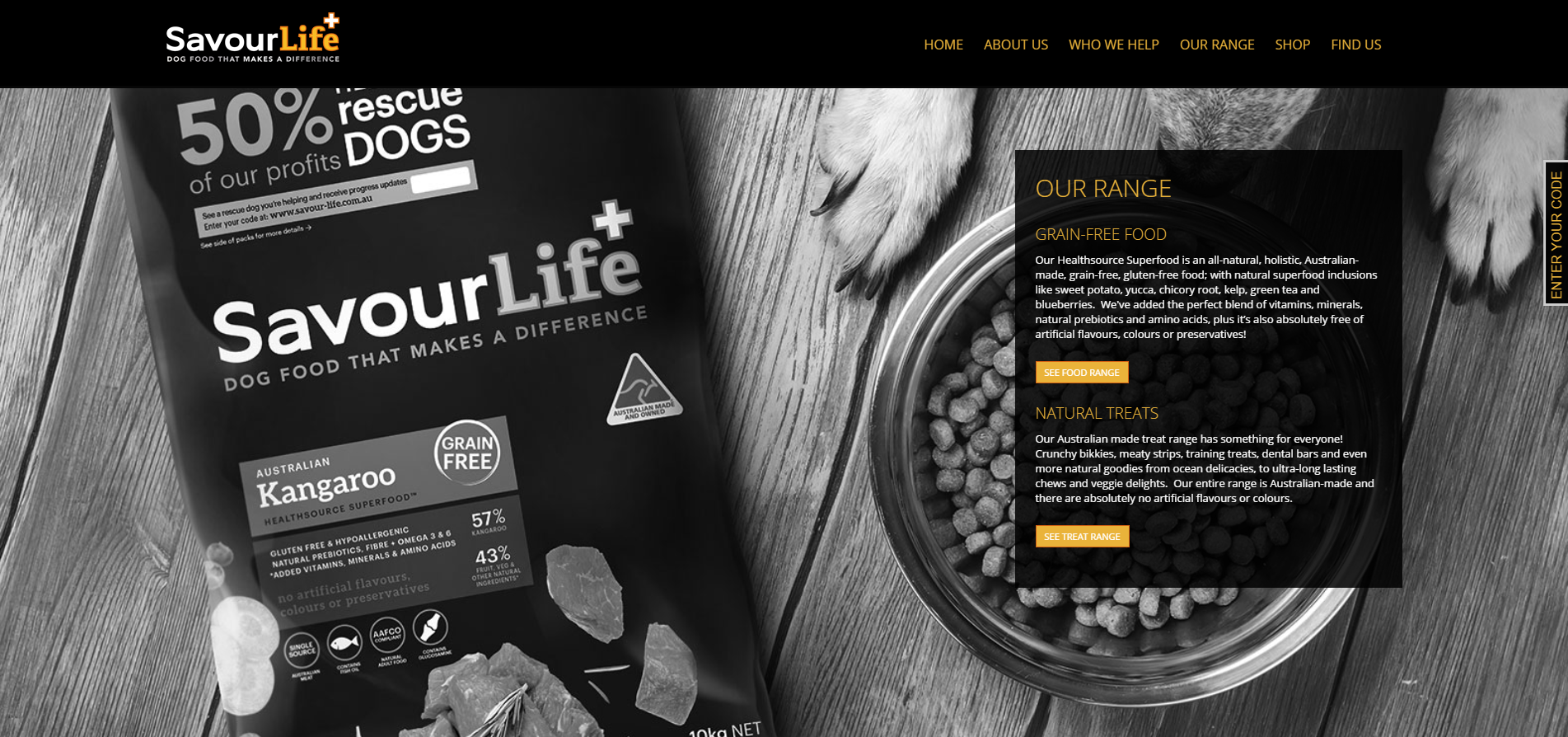 The main focus of this site was the link between the website and the unique code that is printed on every pack. This code directly links to a rescue dog whose welfare is supported by the purchase of SavourLife® dog food. Buyers are able to enter this code into the site, view the dog being supported and access regular updates regarding the dog. 
Digital Momentum worked with the client to create social media functions such as updates regarding the dog, as well as the ability to share your dog's profile with friends on Facebook and twitter. Social awareness and connection was paramount in this brief as the more packs that are bought, the more dogs are saved and eventually re-homed. 
There were some unique features to this site. Animal and dog shelters needed to be able to manage each dog's profile, image and status; a store finder was needed so that interested parties could locate the SavourLife® brand. The system also needed to be capable of managing the generation of codes and linking this seamlessly to the appropriate shelter and rescue dog.
This site was designed and developed using Umbraco. All stores that stock the food and treats are also managed by the Umbraco CMS. This needed to connect to user's GPS location, and have the added ability to enter addresses or postcodes to find the nearest stockist.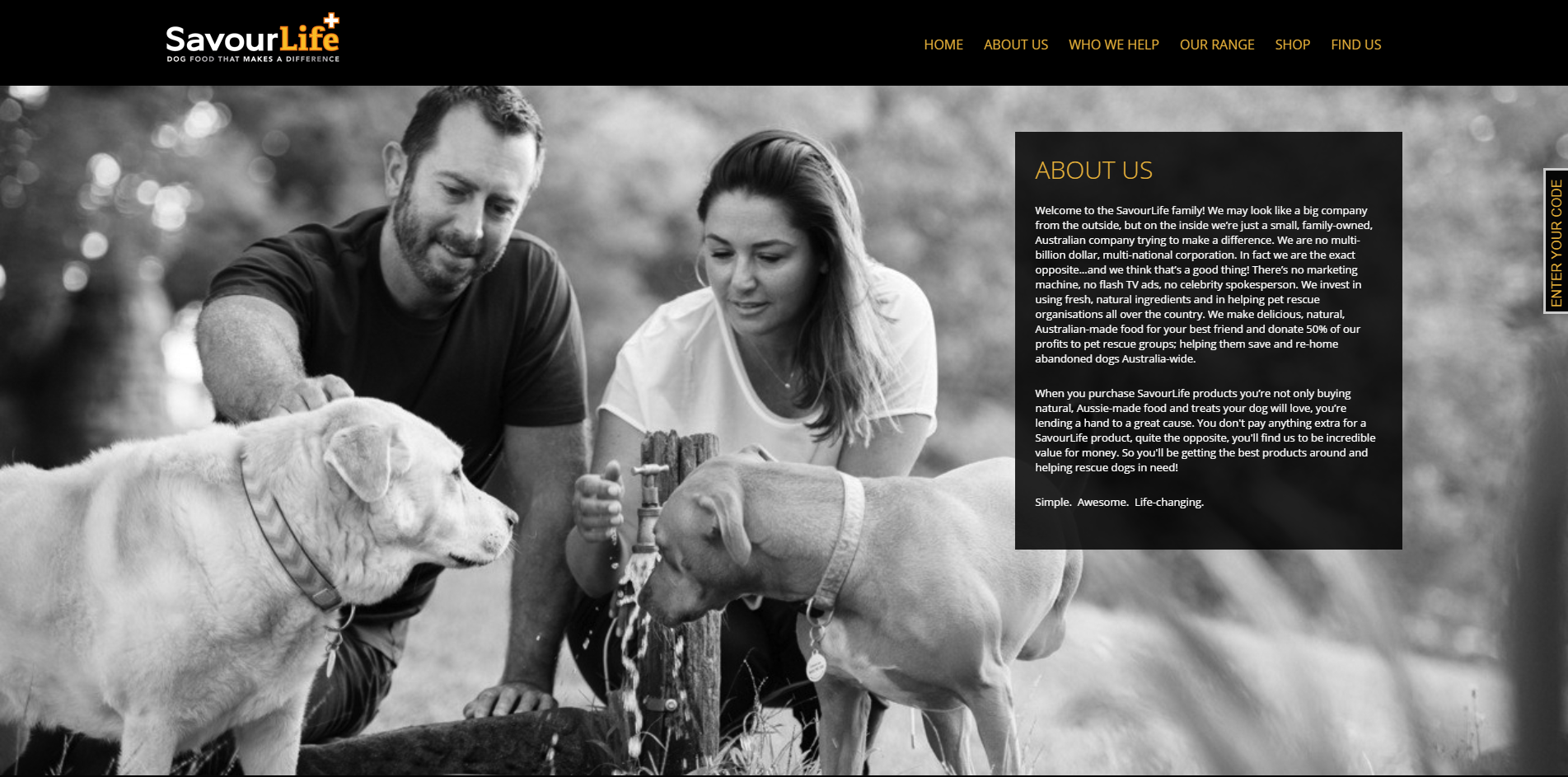 Perhaps most important to the client was that the website seemed personal, engaging and friendly so that users felt a part of the SavourLife® community and that all purchases made are making a real difference in the lives of these beautiful creatures.
We are proud of the end result. Have a look.