When creating the brief for this website, The Recruitment Company (TRC) wanted to create something that stood out from their competitors; a site that was interesting and definitely not boring. The home page needed to grab the user's attention and through Lisa's awesome designs and our skills behind the scenes, the end result has exceeded all expectations.
Rather than focusing on the recruitment services on offer, TRC wanted the focus on their consultants. The site does this by displaying consultant bios, blog articles, jobs, tweets and testimonials, all with a good dose of tongue-in-cheek humour.
Using Umbraco to create this site, we were able to link in directly to TRC's job systems and pull jobs automatically onto the site. Jobs applications are also automatically loaded back onto their system. These processes needed to happen seamlessly and using the Umbraco CMS has ensured that adaptability.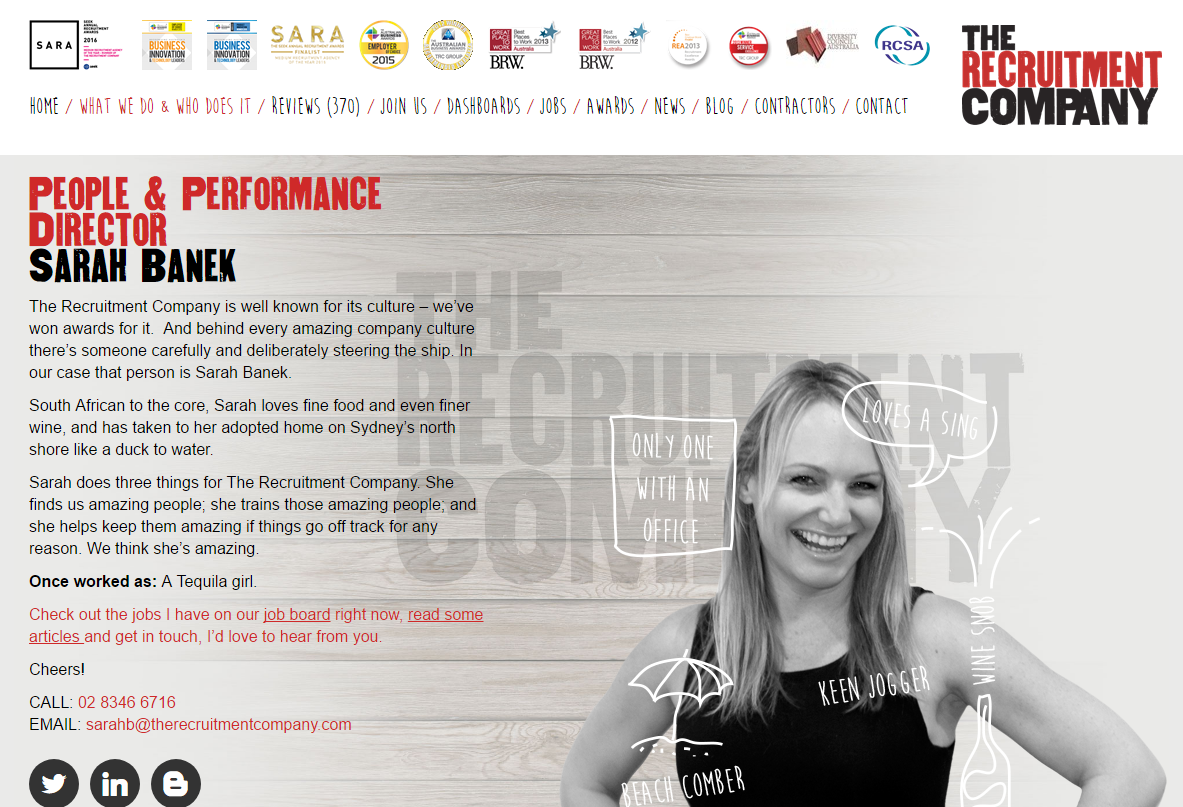 The Candidate Dashboard
Another key feature of this website is the Candidate Dashboard.  This feature of the website was important to TRC as it separated them from their competitors by sending out an engaging and easy to digest format. Using this, consultants are able to upload short videos showcasing 3 candidates to put forward to their clients.
Each candidate's skill levels are displayed in graph form, resumes are attached and easily accessible and client are able to easily give feedback on which candidates they would like to interview further. This dashboard and its ease of use is what gives TRC the competitive edge.
Our hard work won the following 3 awards for The Recruitment Company